Magician Entertainer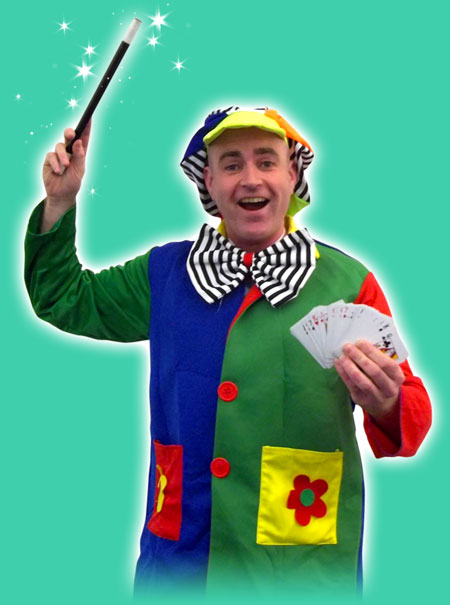 Adam the Amazing Magician, the perfect entertainment for your next children's party or fun day event – He will leave you in wonder and amazement with his powerful magic – He taught Harry Potter himself you know, After Hogwarts of course!
His fantastic magic act has been tried, tested and perfected through years of experience at hundreds of parties, events, fun days and many hours of practice! All delivered with lots of fun and laughter!
You get all this...
Most of my magic is participation based and highly interactive
I can read minds
I can make money appear out of thin air
I can perform simple and brilliant card tricks
I have a magic colouring book aslo
I let all of the children have the chance at trying magic, where they amaze and baffle themselves and others!
I can tailor my magic act to suit children of various ages! Incorporating themes ranging from Batman, Spiderman to Mickey Mouse and more!
I also bring along my Party Box with balloons, bubbles and can also include a talking mascot or two for

no extra charge!
Event: Birthday Party
"a big thank you"
"Hi Adam, just sending this message to say a big thank you for the work that you did at my sons birthday party. The kids absolutely loved the balloons and they loved the magic show!"
*** SPECIAL OFFERS ***
£ Off-Peak Weekday Bookings
A big discount on any weekday booking
YOU GET 25% OFF!*
£ Off-Peak Weekend Bookings
A big discount on weekend bookings, between the times:
9am - 12:30pm and 7pm - 9:30pm
YOU GET 25% OFF!*
*offer excludes Christmas and school holidays

CLICK TO CALL
Get a price for your party right now! For a fast and free no obligation quote, just let me know the date, time, area, theme (if applicable) and duration of entertainment required via the enquiry form blow!
or
ALL CONTENT © ADAM'S AMAZING PARTIES
Website designed by